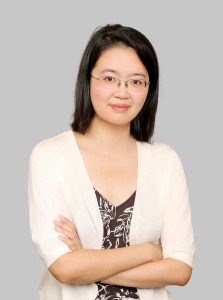 Hi! My name is Daoxin Li (李道昕 [lì tɑ̂ʊ̯ ɕín]). I am an ABD (all-but-dissertation) PhD candidate in the Department of Linguistics at the University of Pennsylvania. I work primarily on syntax and semantics acquisition: I combine theoretical, experimental and computational approaches to develop algorithmic accounts of how children discover the grammar of their language. My advisors are Charles Yang and Kathryn Schuler; and I'm affiliated with the Child Language Lab. I also work with John Trueswell on word learning and with Julie Anne Legate on theoretical syntax. Additionally, I'm part of the Language and Communication Sciences program at Penn.
Before coming to Penn, I earned my BA in English Language at Tsinghua University.
I'm on the academic job market 2023-2024!
Address: Department of Linguistics, University of Pennsylvania, 3401-C Walnut Street, Suite 300, C Wing, Philadelphia, PA 19104-6228, USA